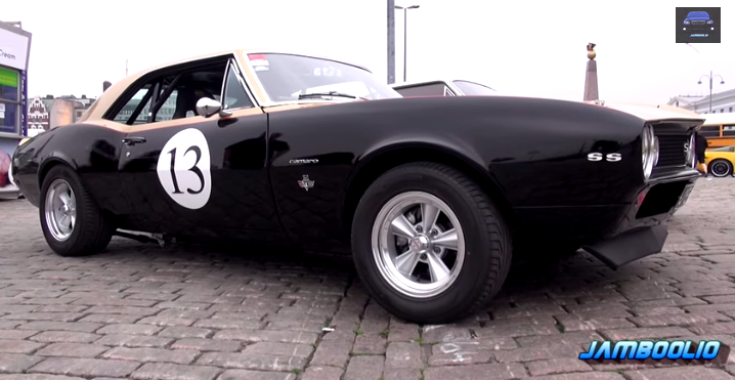 Awesome 1967 Camaro SS Smokey Yunick Clone.
In this Hot Cars video is featured a very cool Chevy muscle car filmed by Jamboolio during an event in Finland last year. This famous G race car is custom painted like the well known American mechanic and designer's Chevy in Gold and Black and is equipped with a full rally interior. Under this Smokey Yunick Camaro Tribute hides a 350 cubic inch 5.7 liter V8 engine that sounds pretty mean as well.
Check out the video to hear this Camaro SS V8 sound. Watch, Enjoy & Share!