Plymouth Satellite Outruns a BMW on Autocross.
In this Hot Cars video you will see a Pro Touring 1970 Satellite running at the Tire Rack race track and actually performing better than the usual 2012 BMW test car. Autocross is a solo type of motorsport where you can participate with any kind of vehicle. Of course to be competitive you need a light weight, high performance car and a good set of tires.
High Performance Tires  on Amazon: Dunlop, BFGoodrich, Bridgestone, Nitto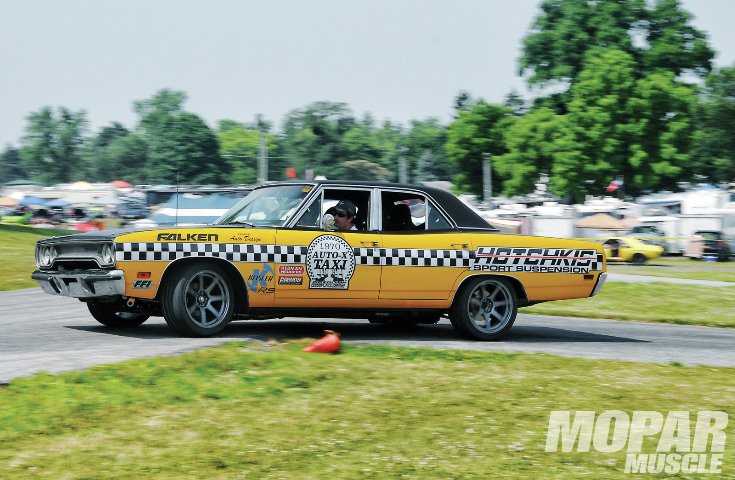 In this episode of Hot Rod Unlimited you will see Kevin Wesley's crazy Hotchkis Auto X Taxi. This is the 1970 Plymouth Satellite that we mentioned above, powered by a 400 Big Block Stroker and set on Hotchkis Sport Suspension. You are probably wondering what the hell is this Taxi…Well Kevin actually let people ride on the back seat while he does laps and burnouts at the Autocross.
In this video behind the wheel of this cool Mopar is the professional test driver Woody Rogers, who will test 6 different types of tires and will let you know what is your best option.
Check it out and read the whole story at: Mopar Muscle Magazine. Watch, Enjoy & Share!