A $3 000 Chevy Chevelle Transformed Into A Street Machine In One Day.
In this Hot Cars video you will see the Car Craft crew proving that you don't need to spend few years to custom built a muscle car and have fun with it. They have chosen a 1972 Chevrolet Chevelle as it is the easiest car to perform this task on. It is large, easy to work on, with the most aftermarket parts available.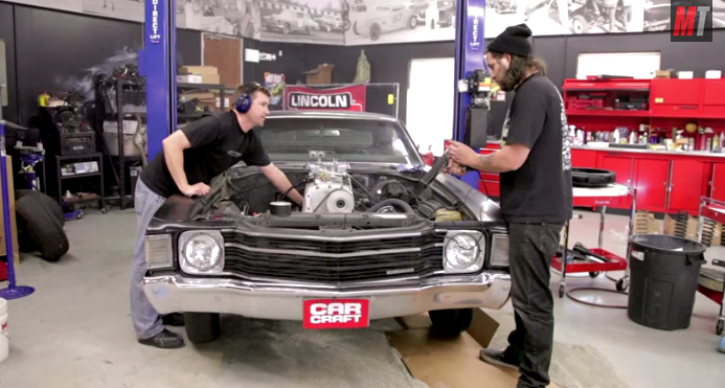 They found the vehicle at the Craig List, went to see it, bought it, took it into the shop at 8am with the idea to get it out of there by the end of the day. They put a blower on it, suspension, lowered it, added wheels and tires and made it look really cool.
Check out the video and see how exactly this is done in details. Watch, Enjoy & Share!