Lamborghini Orange 1968 Dodge Charger.
In this Hot Cars video you will see a gorgeous restored muscle car filmed by Scottie at the East Tennessee Mopar Club Show in Knoxville couple of years ago. This beautiful car is owned by lady called Lynn. A true gear head that comes from a Mopar family and grew up with the hot rod culture.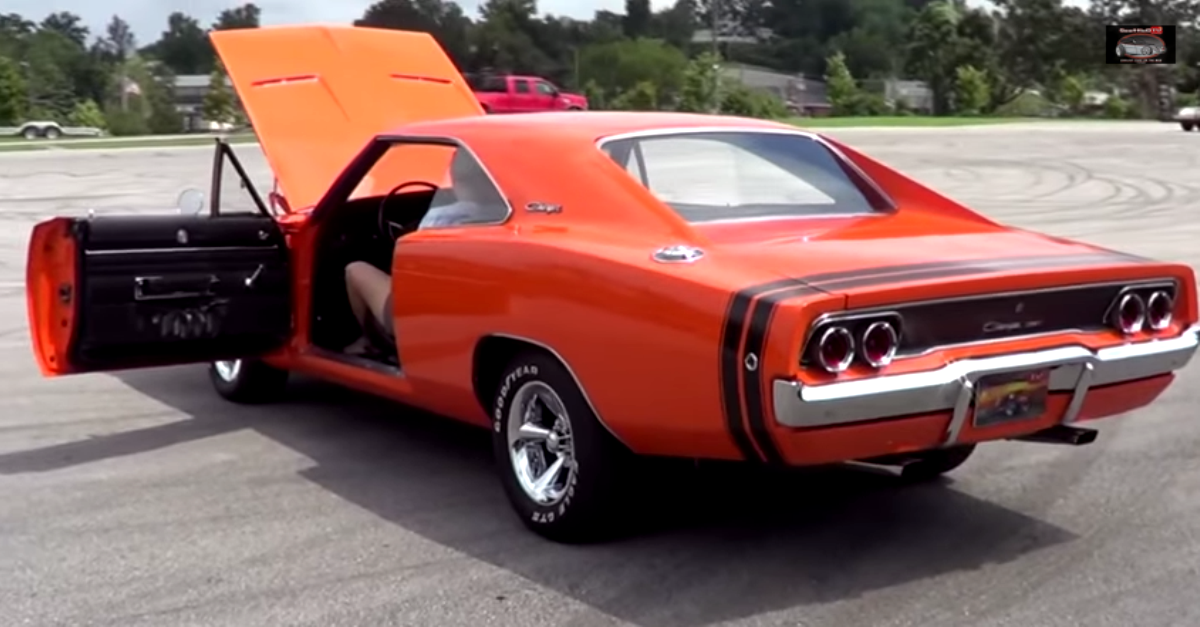 She bought the car in 2005 and spent 4 years to restore it with the help of her dad. Now don't get the wrong picture, Lynn has actually done a lot of the work and she knows all about her ride. Under the hood is sitting a completely redone 383 Stroker engine that haven't done a dynno test and the exact power is unknown, but it sounds pretty dope trough the flowmaster exhaust system. Either way this is one very well restored 1968 Charger. Check it out. Watch, Enjoy & Share!