Unique 2013 Mustang Shelby GT500 Super Snake.
In this Hot Cars video you will see the Wounded Warriors Project Shelby Mustang that was filmed by the "MustangConnection" on the 4th of July at the second annual Newport Beach California Auction. This Coupe rocks a wide body with the United States flag color scheme signed by all family members, friends and donors.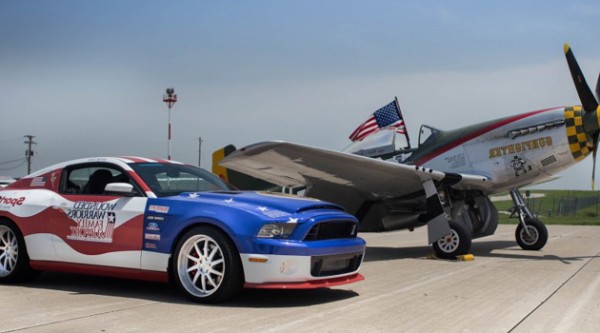 Under the hood is sitting the Kenne Belle Supercharged Super Snake motor that pumps out 850 horse power and is considered one of the most powerful engines ever produced in America.
After doing a tour all over the country the Wounded Warrior's Mustang was sold at the auction with no reserve and the money went for a great Charity Cause. Check out this unique muscle car. Watch, Enjoy & Share!