650hp Shelby GT500 VS Police.
This Hot Cars video directed by Jim Gleason was filmed by MotorTrend just before the 2013 Mustang Shelby GT500 was revealed.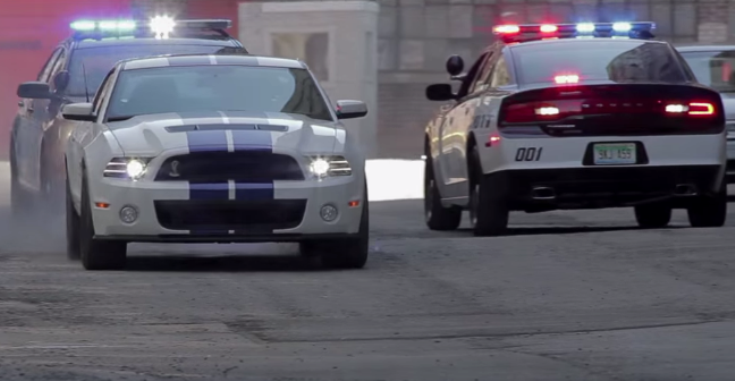 Scott Mortara takes the 650 horse power pony to the streets of Detroit to face the Ford Interceptor and Dodge Charger Police cars. Of course this is not a real car chase, but we thought you would like to see it, since is done quite nice and Scott does some cool donuts.
Check it out. Watch, Enjoy & Share!