The Coolest Mustangs At The Event.
This Hot Cars video is brought to you by ThatDudeInBlue and it features the highlights from the 2014 Mustang Week, which took place this summer in South Carolina.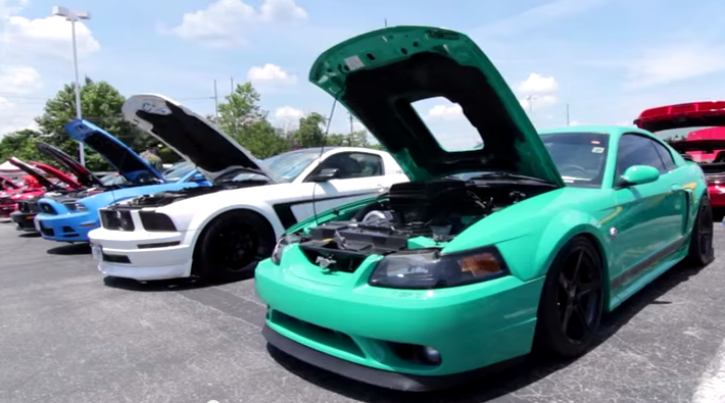 The coolest Stangs from all over the country brought together thousands of enthusiasts and created an awesome atmosphere in sunny Myrtle Beach, where even if you are not a Ford guy, you would have a great time. This year's event was defined by many as "The best so far", so check it out.
If you have few extra minutes see also the 2014 American Muscle Mustang Show.
Watch, Enjoy & Share!