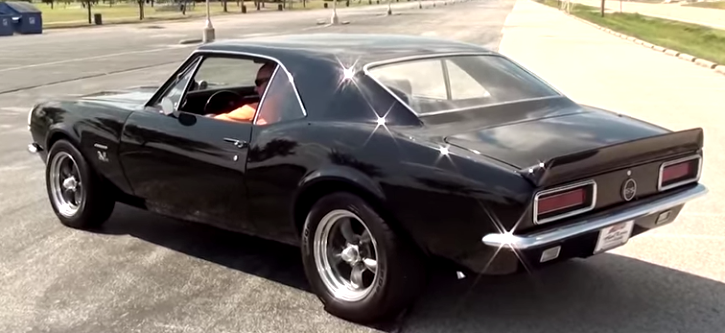 Test Driving Big Block 1967 Chevrolet Camaro.
This brutal 1st generation Camaro is one of those old school muscle cars, which have enough torque to make many new sports car owners cry. Powered by a 502 cubic inch Big Block Crate motor controlled by T10 4-speed transmission, this monster Chevy pushes over 500 horses and 567 ft/lbs. Along with the huge engine, this restomod has the proper muscular attitude as well. The slick black color, SS trim, aggressive stance and cool Eagle Alloy rims will impress every classic GM muscle car lover. Check out the RamblinAround video to hear a bit more about this hot rod and see the road test.
Watch, Enjoy & Share!