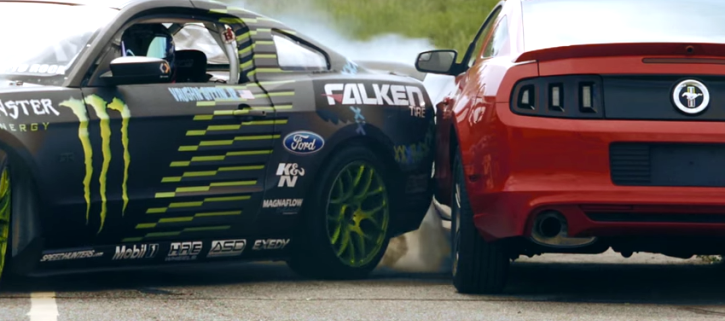 Vaughn Going Wild at the Ford Mustang Factory.
For the last 10 years every single Mustang comes from one place – the Ford Flat Rock Assembly Plant. While a 5% from the 500 new muscle cars built every day are track tested, the well known pro-driver Vaughn Gittin Jr. is drifting his Monster Energy Falken Tire Ford Mustang RTR all the way from the assembly line onto the shipping rail car. Check out this awesome video and please don't try this at home.
Watch, Enjoy & Share!