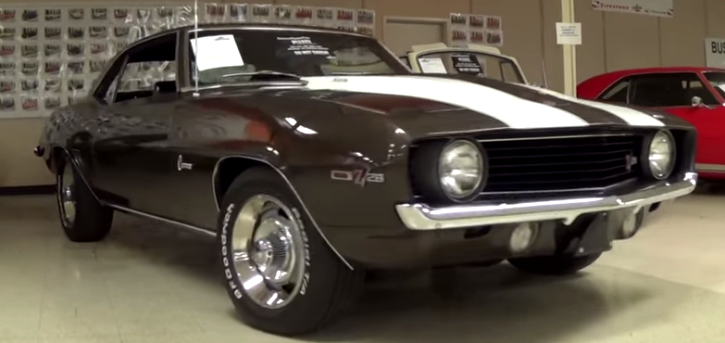 Nicely Restored Chevrolet Camaro Z28.
With out a doubt we can call this one of the most iconic American cars from the muscle car era and it is always a pleasure to see one in such top shape. Painted in Burnished Brown on White stripes this flawless F-body spins the correct GM Rally wheels and impresses with its old school muscular look. Inside this Chevy everything seems to be factory original as well and the black vinyl interior promises a comfortable ride. Under the cowl hood this 69′ Camaro hides a healthy 302 Small Block V8 motor, which fires up right away and sounds awesome.
Check out the video for more details on this legendary classic car. Watch, Enjoy & Share!