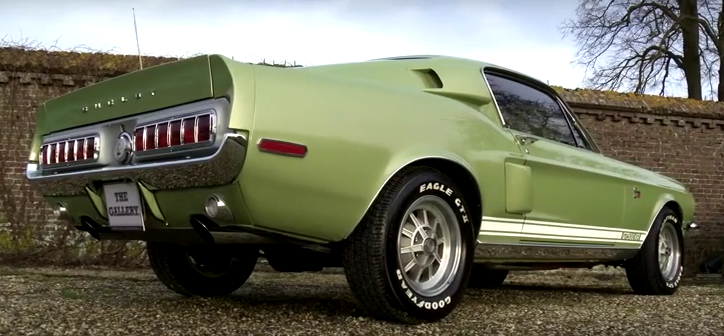 Very Rare Shelby GT500 King Of The Road.
This spectacular and very special Mustang GT500 is one of the most iconic American cars from the late 60's and Ford refer to it as their "bread & butter". Of course the beautiful body lines and stunning interior are not everything this classic car has to offer. The KR initials are added for a reason and that will be the 428 Cobra Jet motor under the hood, which was extremely successful at the drag strip back then beating HEMI's and other expensive high performance engines.
Check out the video to see more of this immaculate muscle car. Watch, Enjoy & Share!