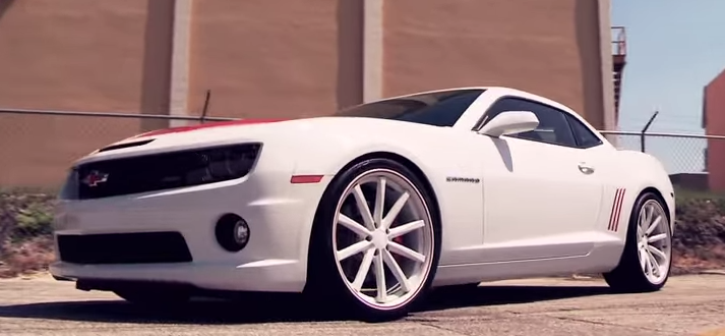 Camaro SS Rides on 22″ Vossens.
This Chevrolet Camaro is something for the modern muscle car fans rather than for the old school bow tie die hard enthusiasts, but hey we gotta keep everyone happy. The ultra clean look of this slick white 5th generation Camaro is complete by a set of sharp 22-inch Vossen Concave wheels (model VVS-CV1). Of course team Vossen like the muscle cars they use in promo videos to be not only smokin' hot, but powerful as well. In this case they have used a Super Sport model, which rocks the monster LS3 V8 motor.
Check out the video. Watch, Enjoy & Share!