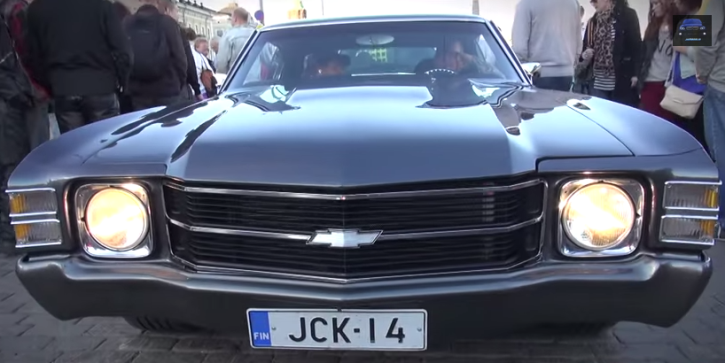 Awesome Pro Touring Chevrolet Chevelle.
It is time to head overseas again where the Jamboolio crew films some of the best muscle cars in Europe. This time we have a sinister 1971 Chevelle cruising on the streets of Helsinki, which stands out with a super straight A-body, immaculate Graphite paint job, cool set of forged rims and awesome stance. Under the hood of this nasty Chevy muscle car sits a custom build 454 Big Block V8. I don't know how many horses this beast is capable of after all the mods, but one thing is for sure – it sounds super mean.
Check out the video. Watch, Enjoy & Share!