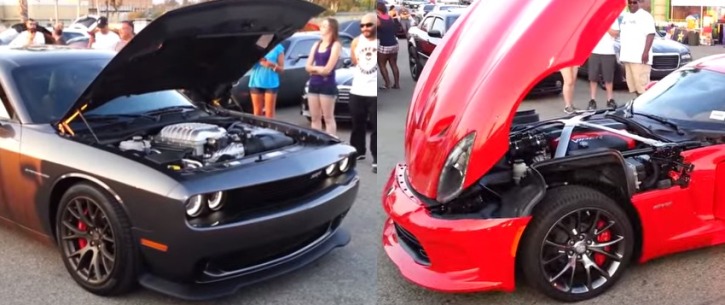 Battle Of The Mopar Titans.
We got the new Dodge Challenger Hellcat head to head with a striking Viper SRT in one awesome rev stand off at the Bros Dodge Mopar 360 charity car show. I know seeing those high performance American cars racing would have been a lot more fun, but one minute of mean revving engine sound is quite cool as well.
Turn up the volume and check it out. Watch, Enjoy & Share!