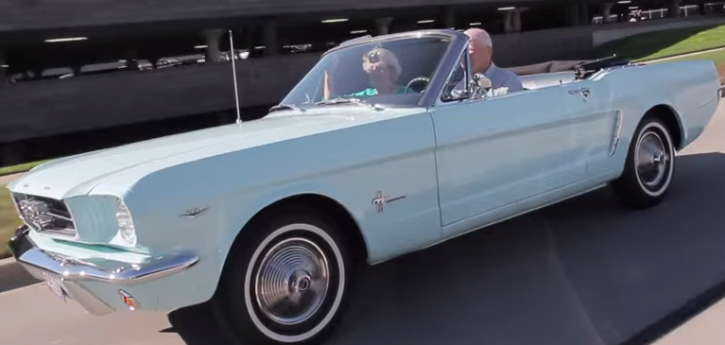 22-Year Old Lady Buys The Very 1st Mustang.
Ford Mustang – one of the most iconic American cars was introduced to the public at New York World's Fair back in April 17, 1964, but the first pony was sold two days earlier to a 22-year old school teacher named Gail Wise for $3400…how the hell? On top of that there was a gentleman from Wisconsin who recently claimed that he bought the 1st Stang on April 16. Check out Hagerty Classic Cars video to learn the incredible story of the first Mustang ever sold.
Watch, Enjoy & Share!