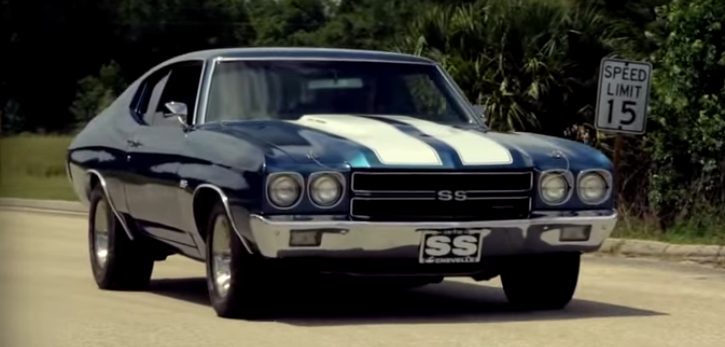 Nasty 1970 Chevy Chevelle Custom.
Here is a muscle car, which will make every die hard Chevrolet enthusiast's heart skip a beat. Started its life as a 454 Super Sport car, Dr. G's stunning blue bow tie's engine has been swapped with the monstrous 572 cubic inch Big Block V8 at the "Lamotta Performance" shop and now pushes over 600 horse power. Definitely made for the open road, this awesome classic car easily sets the tires on fire.
Check out this nicely filmed video to see this bastard doing some burnouts. Watch, Enjoy & Share!