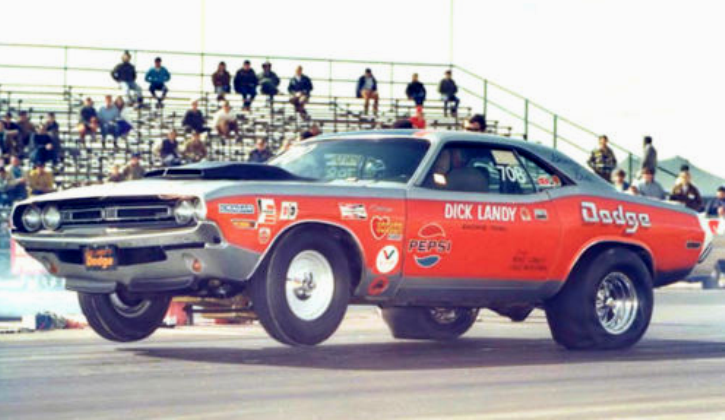 Dick Landy & The 71′ Dodge Challenger!
The legendary pilot with a nick name "Dandy" was famous for his great race cars, crazy wheelies and long cigars and died in 2007 at the age of 70. Dick was one of the top drivers in both Pro Stock and Super Stock classes as well as in the Funny car races. He did a lot to turn the Dodge brand and the 426 HEMI engine into icons of the American racing. This is one awesome short movie of Dodge Scat Pack Supercar Clinic, which every true Mopar enthusiast fan will appreciate.
Check it out. Watch, Enjoy & Share!