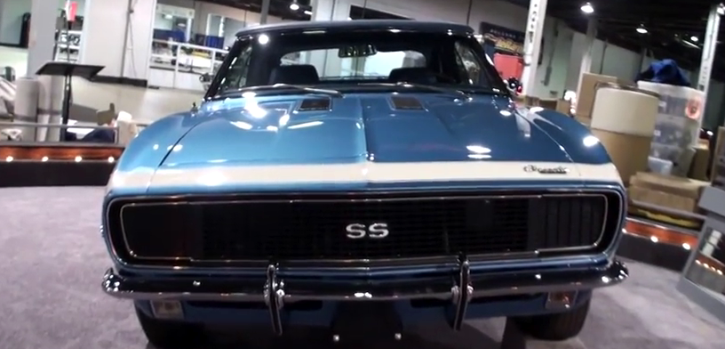 Rare Chevrolet Camaro at World of Wheels.
Owners of this beautifully restored muscle car are George and Margaret Oleskiewicz, who proudly displayed it at the 2015 World of Wheels" in Illinois. This Marina Blue 67′ Camaro has the RS as well as the Super Sport packages and sports the 396 cubic inch V8. When you add the fact that this is a Convertible you already have one rare classic car. According to George there were a bit over 100 of those muscle cars produced in 1967. He's got a lot of documentation as well as a Scrapbook and shares the interesting story of his 1967 Chevy Camaro in front of Lou Costabile's camera.
Check it out. Watch, Enjoy & Share!