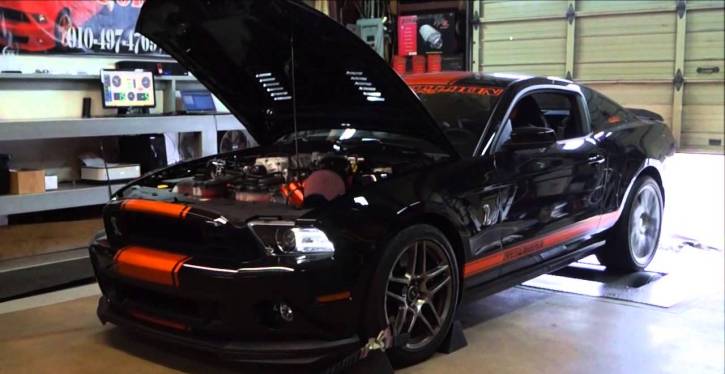 800Hp Mustang GT500 by Competition Auto.
This 2013 Ford Mustang rocks a built and tuned engine by Carl Messenger of Competition Auto  including their Stage 3 upgrade. Check out the dyno session to see this striking muscle car pushing 812 horse power and 691 pounds of torque on 93 octane fuel, stock fuel system and supercharger.
Watch, Enjoy & Share!
Don't miss on Hot cars: Brutal 2015 Ford Mustang GT by Roush Performance