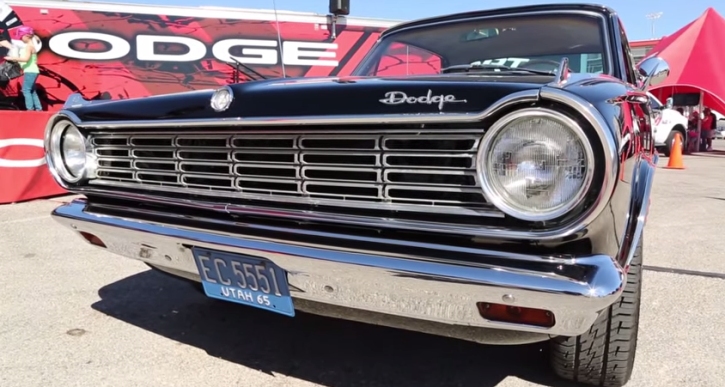 Stunning Dodge Dart – 2015 Mopars at the Strip.
This beautiful muscle car has been in the same family since it was new and is still in great shape. The body is super straight, the paint & chrome a flawless and under the hood sits Chrysler's first small block engine – the 273 cubic inch V8 four-barrel attached to a 4-speed equipped with a high performance single 2.5 inch exhaust system. The owner shares the whole story of his spectacular Dodge Dart in front of the camera.
Check out the video. Watch, Enjoy & Share!
See also on Hot Cars: Wicked Dodge Dart Custom by Big Oak Garage