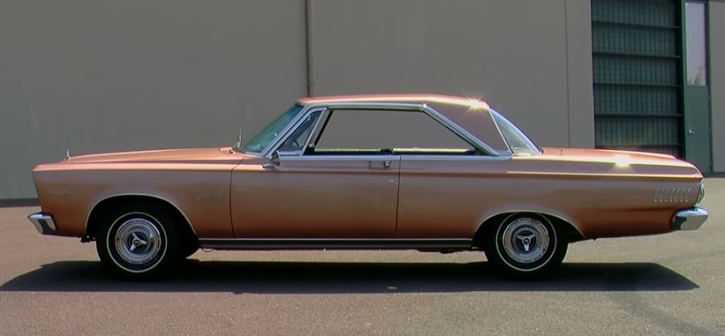 Gorgeous 1965 Plymouth Satellite.
As those of you who are familiarized with the "Brothers Collection" know all muscle cars part of it are unique in a way combining some of the best features for the particular model. This classic car has a beautiful wide and low mid 60's design, which was something new for Plymouth cars back then and it looks pretty cool even today. With everything apart of the Copper paint job being original this Plymouth Satellite is in incredibly good condition and sports a healthy 426 cubic inch Wedge motor rated at 365 horsepower and 470 pounds of torque.
Learn all about this classic Plymouth car from Kevin Oeste. Watch, Enjoy & Share!
See also on Hot Cars: Stunning Plymouth Satellite Station Wagon