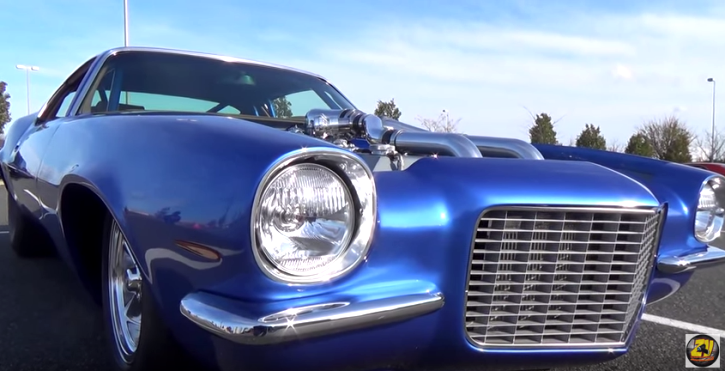 Nasty Twin Turbo 1970 Camaro Custom.
Owner of this sick Gen II Camaro for over 33 years is a die hard Chevy enthusiast from Pennsylvania named Jeff Fern. After he dedicates 12 years working on his muscle car, the result is one true show stopper. Jeff's 1970 Chevrolet Camaro rides on a chassis designed by himself and built by Guenst Motorsports. The entire stunning custom body is made of steel and although the huge slicks at the rear and the outrageous look of this muscle car suggest its purpose is to only do crazy runs at the drag strip, tremendous custom job have been done to the interior as well.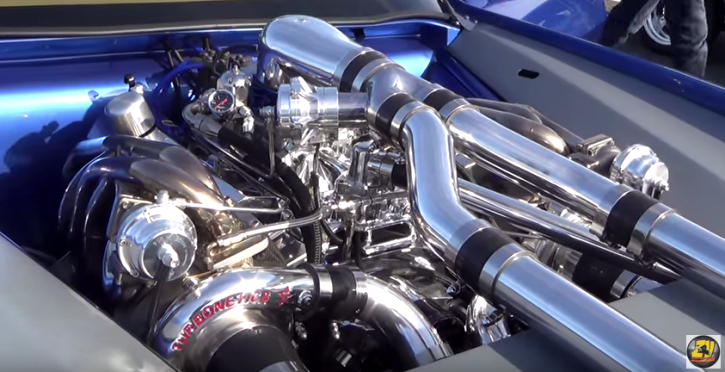 Detailed to perfection the power train is equipped with a set of Turbos by Turbonetics, Callies Crank, Crower Rods, Wiesco Pistons, Cam Motion Soild Lifter cam, Brodex Heads, Victor Jr intake, CSU Carb. The insane amount of power produced by this Twin Turbo 1970 Camaro goes trough a Turbo 400 tranny and the rear end is 12 bolt with 3.73 gears.
Check out this striking 1970 Camaro build video and smack the Like!
---
Don't Miss Kyle's Evil 632 Big Block '77 Chevy Camaro
---