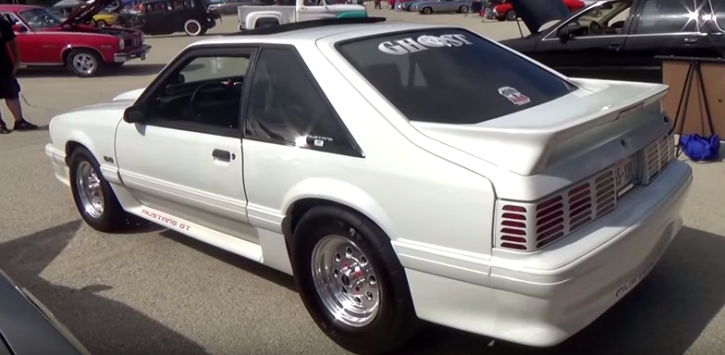 Nicely Customized Fox Body Mustang GT.
Being a Mustang enthusiast his entire life Shane has also been a Fox Body fan and after he finds this 1991 Ford Mustang Cobra GT on Craigslist Shane has done some very cool mods to it and proudly displays his pony at the 2015 Car Craft Summer Nationals. A whole new drivetrain, nicely done interior, street drag radials and a Vortech Supercharged motor pushing nearly 600 horses, this 1991 Mustang will certainly impress the Fox Body fans.
See Scottie's video from the car event to learn all about it. Watch, Enjoy & Share!