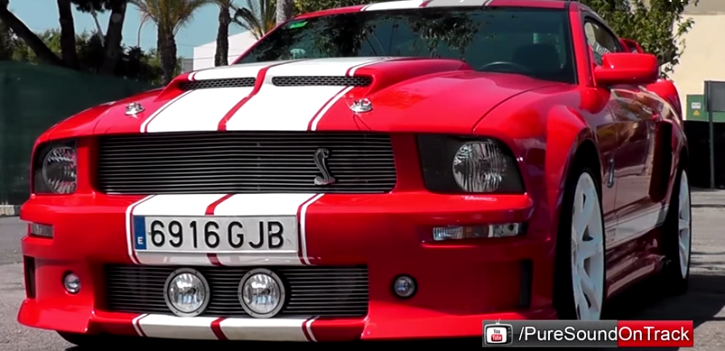 High Revving Ford Mustang Eleanor.
Here is a very interesting custom Mustang rocking a nice Eleanor body kit by Cervini. It also has the Shelby GT500 badges, but I doubt it it is a real GT500 Mustang since the head lights seems different, the engine isn't signed by Ford Special Vehicle Team and the blower is different as well. A true Shelby Mustang or not this is a top notch muscle car. Beautiful body kit, nice stance and awesome exhaust sound.
Check out the video. Watch, Enjoy & Share!
Also see on Hot Cars: Killer Custom Mustang Platt & Payne Edition
[sdonations]1[/sdonations]