Are you sick of seeing shiny pro touring builds and restomodded classic Mustangs? If yes, then you will certainly like this bad to the bone Twin Turbo '67 Ford Mustang doing crazy runs at the Import vs Domestic, Racing in Radial vs Modified!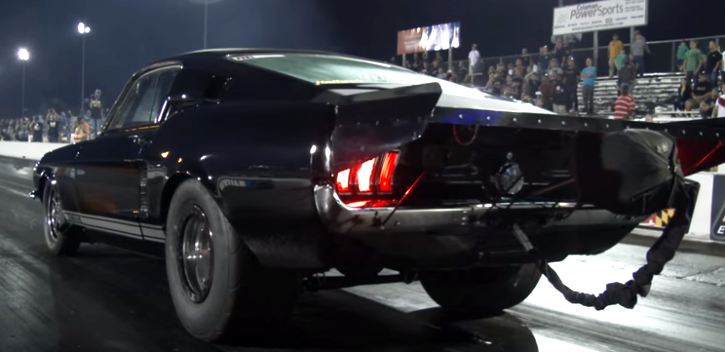 Built by Drummond Race Cars and owned & driven by Steve Willingham this Outlaw 1967 Mustang packs a monstrous 632 cubic inch Big Block V8 boosted with a set of 88 mm turbos and runs a pretty impressive 6 seconds at 218 mph during the World Cup Finals of Import Vs Domestic Drag Racing event.
Check out the video to see this Outlaw '67 Mustang in action. Watch, Enjoy & Share!
More Drag Racing on Hot Cars: 1300hp Turbo Fox Body Mustang