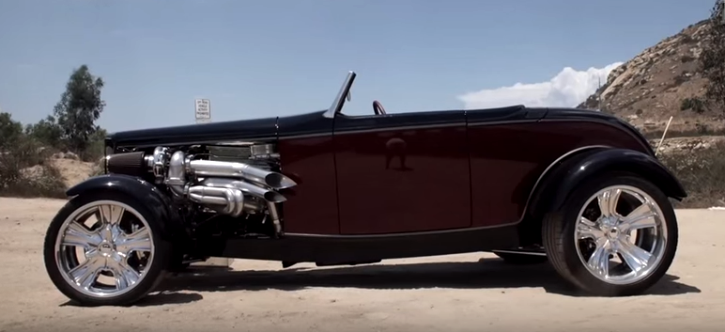 1500hp 1932 Roadster With No Seat Belts!
There are plenty of Twin Turbocharged muscle cars or Nitrous breathing dragsters pushing 1000+ horses nowadays, but a Twin Turbo Roadster built on Pre-World War 2 chassis pushing 1500 horsepower without seat belts…that's sick. Mark Cerquone is the designer and builder of this unique Roadster a.k.a Psyco 32. Mark recalls his client saying: "I want when someone sees me going down the road to think: That Guy's Got Some Ballz!"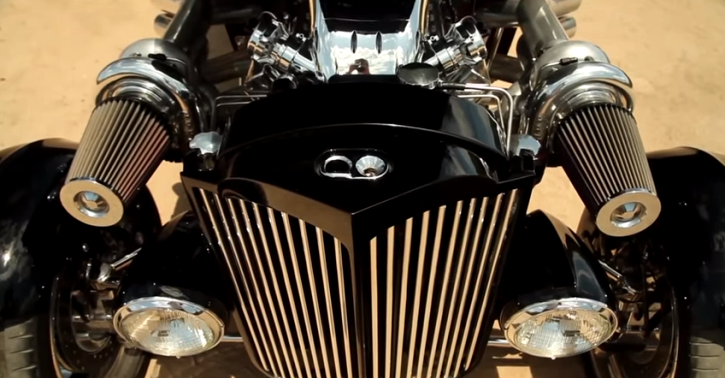 When you look at this thing even standing still, you see two turbos hanging out off the side, cool roadster body, huge custom wheels and a plate that reads "Psyco 32" you already know this bastard is bad to the bone. Mike Musto (host of Drive) jumps behind the wheel of this killer ride powered by a Twin Turbocharged Ford 428 Windsor based Nelson Racing built engine and he is terrified by its capabilities.
Check out the story. Watch, Enjoy & Share!