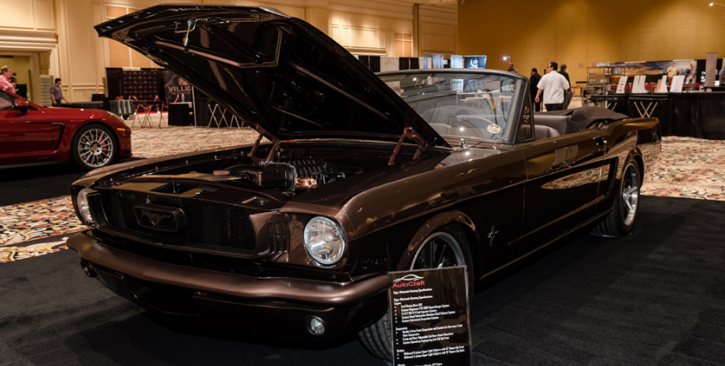 Slick 1965 Mustang Convertible at SEMA 2015!
It is this time of the year when we try to feature the hottest custom built muscle cars from SEMA and this Autocraft built 1965 Ford Mustang a.k.a "The Cuban" certainly deserves some attention. Jim Topp – the owner of this beautiful 50 year old muscle car is a big fan of Cuban cigars and he wanted a hot rod, which he can take for a ride and feel comfortable smoking a big fat Cuban on the road.
Straight body painted in Rich Tobacco Brown metallic, Art Morrison suspension, beautiful stance, Shelby style wheels the exterior of this Convertible 1965 Mustang is done very smooth, with nice custom touches, while the original spirit of a classic pony is well preserved.
Tremendous job have been done to the interior where it's all about cigar smoking too. High end cigar equipment is installed at the center console including humidor, lighter and electric cigar cutter. The upholstery looks totally stunning and Classic Instruments gauges are added to complete the stylish overall look.
Image Source: www.cigaraficionado.com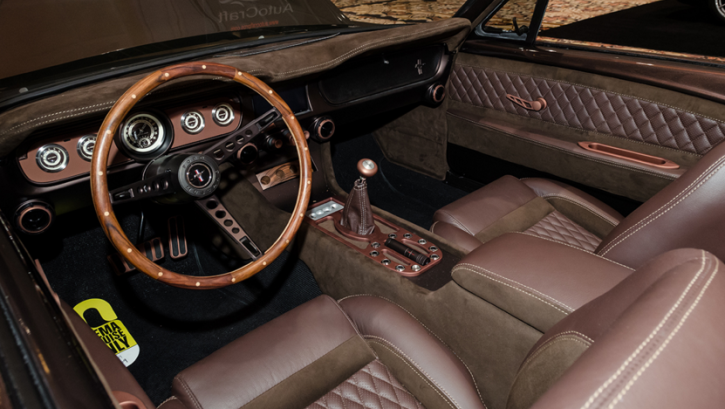 When you pop the hood of the Cuban '65 Mustang you are looking at a work of art. While the motor is a 100% Ford Boss 302 pushrod there is a one-off custom built Supercharging system installed. Using a Magnuson TVS1900 Supercharger unit Brian "The Kiwi" of Autocraft has done a pretty impressive set up and managed to squeeze 650 horses and 600 pounds of torque out of the Boss 302 engine.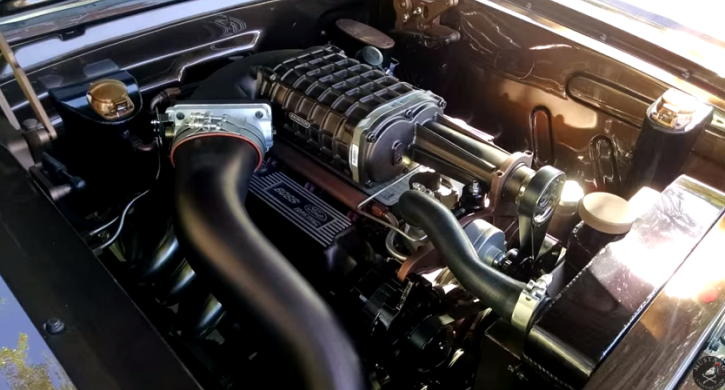 Check out Mustang Connection video review for all details. Watch, Enjoy & Share!
Also on Hot Cars: Story of the Ring Brothers Built 1965 Ford Mustang Espionage
[sdonations]1[/sdonations]