Very Special 2004 Ford Mustang Mach 1!
The 2004 Mach 1 is a rare pony that offers exceptional performance and ride quality, especially if customized well. This Azure Blue Mustang Mach 1 sets an example of how 21st century muscle cars should look and perform. What makes it even more special is the fact that this is the last year for the model and this particular vehicle is the last one that came off the assembly line of Dearborn, MI plant.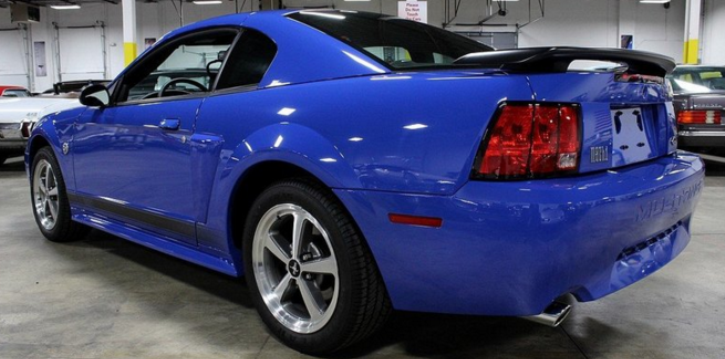 The 2004 Ford Mustang comes in a beautiful metallic paint-job of Azure Blue and Mach 1 graphics that include a plain black stripe straight down the middle of the vehicle. The car is accented by upgraded parts like a shaker hood scoop and 17-inch premium alloy wheels. The interior of the vehicle is kept as original as possible with the theme of Charcoal and Gray making the ride comfortable and stylish at the same time!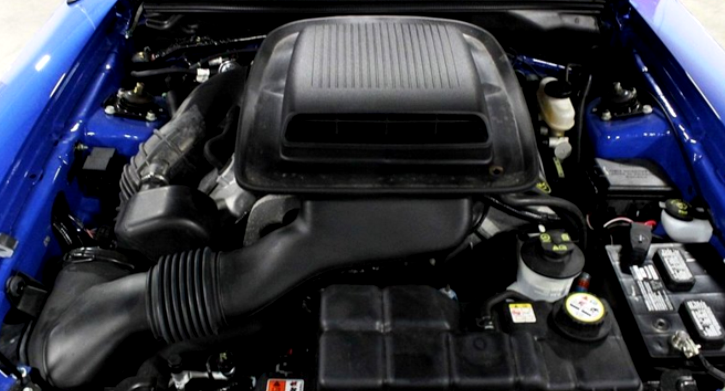 The 2004 Ford Mustang Mach 1 is notorious for its raw power and this customized version is driven by a powerful 4.6 Liter V-8 engine that is assisted by fuel injection and a 5-speed high-quality transmission system. The muscle car also uses a variety of other upgrades to suspension, steering and braking to make sure that it is under your control all the time. The bright dual exhausts give the vehicle a low roar when it is running.
Check out the video from GR Auto Gallery to see more of this hot pony. Watch, Enjoy & Share!
More on Hot Cars: 2004 Ford Mustang GT Competition Orange with Brutal Exhaust