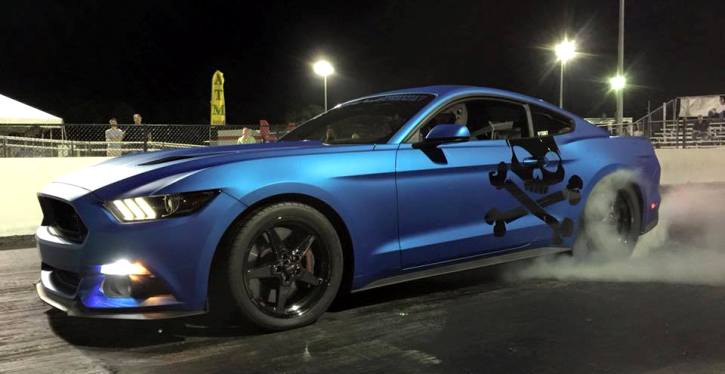 Lethal Performance's Mustang GT Drag Racing!
If you follow the modified 2015 Mustangs on the internet you have probably seen this wrapped in Blue Ford Mustang already. Lethal Performance and Lund Racing combined their skills to make the Whipple Supercharged 2015 Mustang GT shows its capabilities.
This modern muscle car still has its stock engine tuned by Lund Racing and equipped with a Whipple Supercharger producing 850 horses and 650 pounds of torque sent trough a factory transmission with McLeod clutch running on MS109 race fuel with about 20 pounds of boost.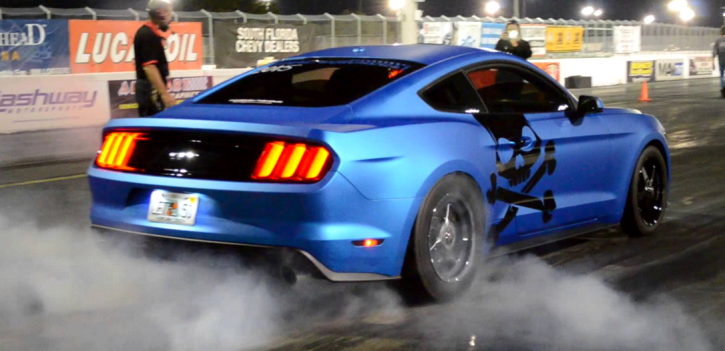 Check out the video to see the 2015 Mustang GT both on the dyno and on the track where Jeremy Martorella ripped off 10 seconds at 140mph. The builders are saying that with the optimal track conditions the pony would go 9-sec easily…not bad for a stock motor and full weight right?
Watch, Enjoy & Share!
Also on Hot Cars: First 10 second 2016 Mustang Shelby GT350 in the World