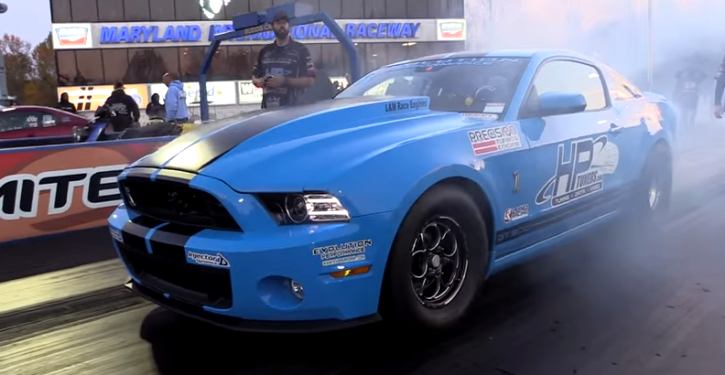 Turbocharged 2013 Shelby GT500 Drag Racing!
I don't know about you, but for us the Devil's Reject Shelby GT500 is one of the sickest Mustangs we have seen to hit the race track. This muscle car looks, sounds and runs as bad as it gets. As soon as you see the cowl hood, Weld Racing Magnum 2.0 Double Beadlock Wheels wrapped in Street Pro Radials and hear the sound of the turbocharger you know this Shelby Mustang is all business.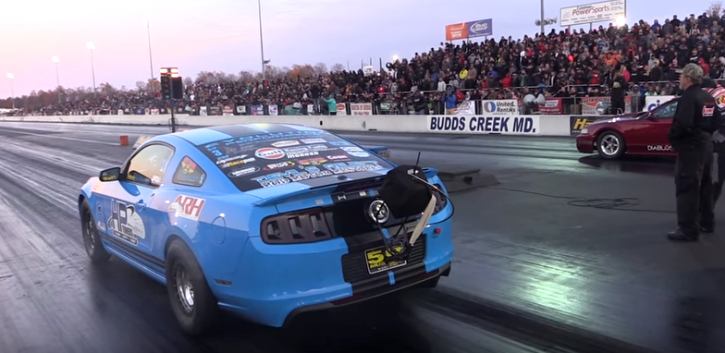 Powered by a L&M engines built 5.8 liter Modular V8 motor mounted to a TH400 tranny and equipped with a 76mm Precision turbo unit running on 24 pounds of boost the 2013 Shelby GT500 a.k.a Devil's Reject pushes the insane amount of 2000 horses and makes some crazy passes at Import vs Domestics at Maryland International Raceway.
Check out BigKleib34's video to see this sick Turbocharged Mustang GT500 in action. Watch, Enjoy & Share!
More Drag Racing on Hot Cars: Twin Turbo Mustang GT500 "Gone in 6 Seconds"