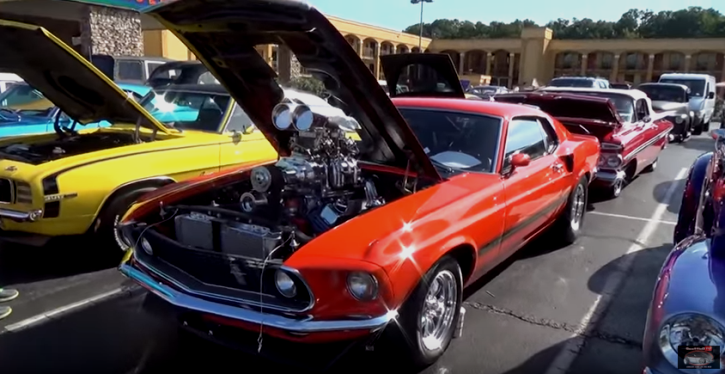 Nasty Blown Ford Mustang Mach 1 Beast!
The 1969 Mach 1 has one of the best Mustang body designs of all times and whoever built this Pro street beast have done a great job on keeping its beautiful original look. Besides the huge blower hanging out of the hood and huge Hoosier tires at the back this 1969 Mustang Mach 1 looks stock in and out.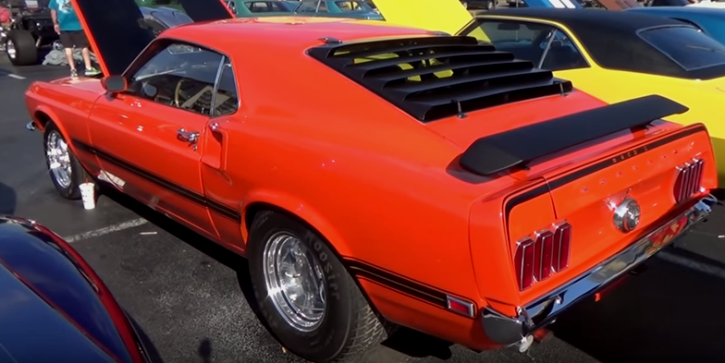 However the performance mods on this Pro Street '69 Mustang are more than impressive. The 521 cubic inch Big Block V8 is equipped with a massive BDS Supercharger unit and dressed with Super Cobra Jet aluminium heads, Twin 950 boost Holleys, CSR electric water pump and AFCO Racing radiator to push way over 1000 horsepower sent trough a C-6 transmission and Ford 9-inch rear end.
Check out Scottie's walk around video of this sick Mustang Mach 1 Pro Street Build. Watch, Enjoy & Share!