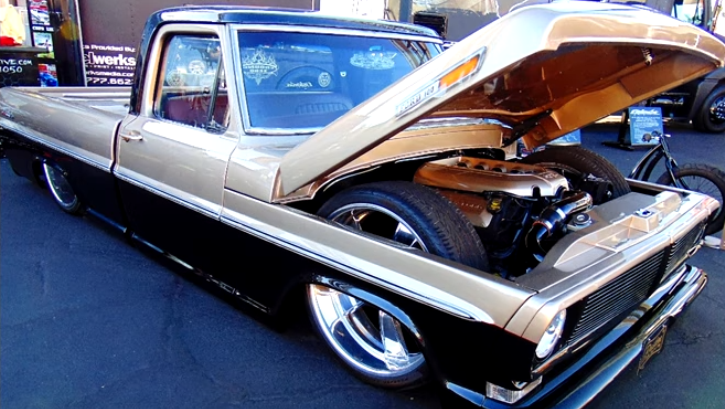 Killer Custom Job on a Ford F-100 Pick Up Truck!
The 1970 Ford F-100 is a powerful adversary on the road, and an excellent model for customization. This custom built Ford F-100 street truck a.k.a Coyote Ugly owned by Julio Garcia a member of the club "Ground Zero is R Limit" comes with a set of performance parts and modifications so extreme that it was a big hit within the custom trucks at SEMA 2015 in Vegas.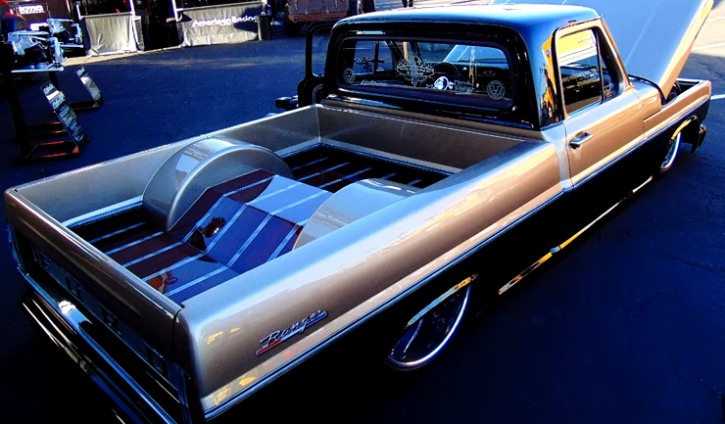 The 1970 Ford F-100 custom comes in awesome two toned Tuxedo Black & Adobe Gold paint job by Pristine Custom Paint which draws attention towards the hot 24-inch rims from Raceline Burst fitted in a set of P-Zero tires from Pirelli. The fully custom air ride suspension comes from Ekstensive Metalworks. The interiors of the "Coyote Ugly" Ford truck are customized in classy, somber colors in accordance to the exterior theme with everything being wrapped in King Ranch leather.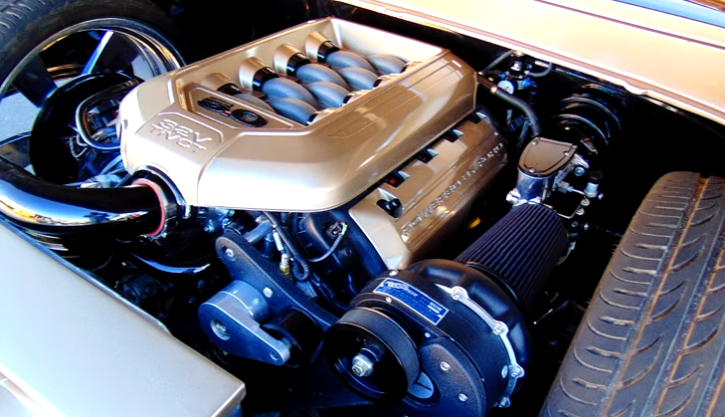 This custom built 1970 Ford F-100 street truck is turned into a road ravaging beast packing a 5.0 liter Ford Racing Coyote engine that is augmented by Aldo Welds installed Pro Charger. To help handle the insane amounts of torque generated, the Ford F-100 "Coyote Ugly" is equipped with Wilwood Big brake kit that includes 16 inch rotors with 6 inch piston calipers for the front wheels and 14 inch rotors with 4 inch piston calipers for the back wheel.
Check out Scottie's video from SEMA to see more of this Ford F-100 pick up truck. Watch, Enjoy & Share!