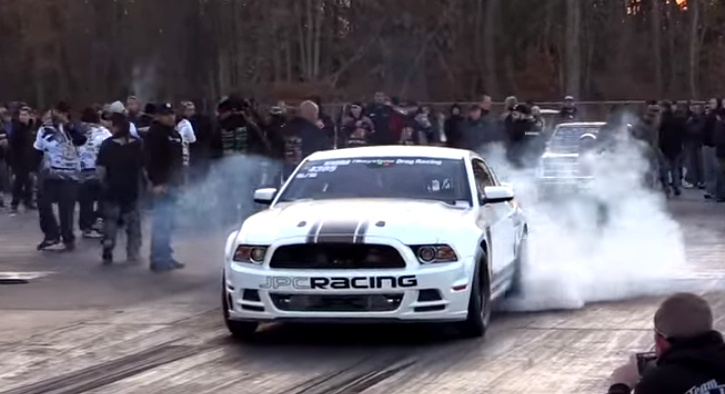 JPC Boss 302 Mustang in Action!
This Gnarly Turbocharged Ford Mustang Boss 302 makes the crowd go wild by launching with awesome wheelstand followed by a great pass at Import vs Domestic drag racing event that took place at Maryland International Raceway.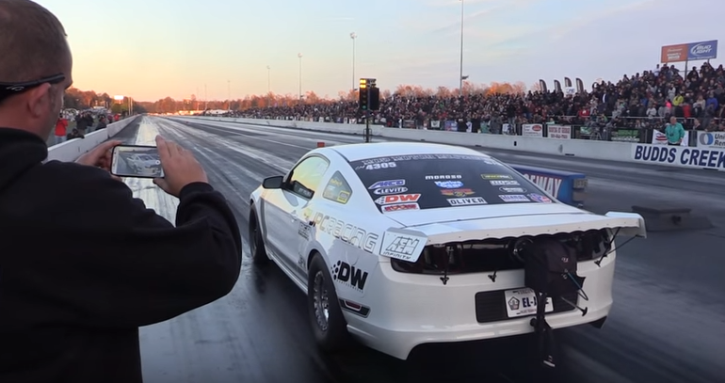 The heavily modified JPC Racing Boss 302 Mustang scored 8.04 seconds at 167 mph…Pretty sure they can make it into the 7-sec. Check out BigKleib34's video to see this pony in action.
Watch, Enjoy & Share!