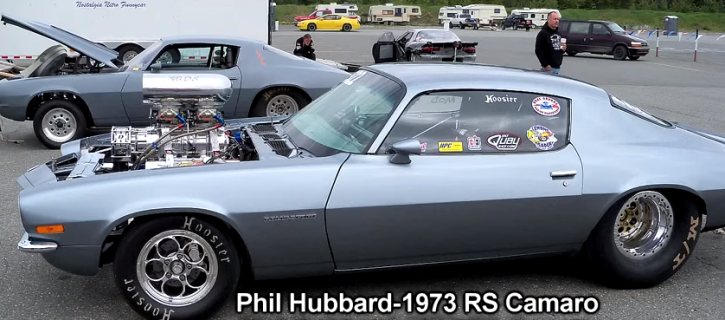 Pro Street 1973 Camaro at Alaska Raceway Park!
As soon as you see the big 871 BDS Blower hanging off the hood and the Hoosier tires you already know this Pro Street 1973 Chevrolet Camaro RS is all business.
Powered by a built 565 cubic inch Big Block V8 motor this Blown RS Camaro runs on 14 pounds of boost and does some really cool passes at Alaska Raceway Park few years ago.
See Phil Hubbard drag racing his Pro Street 1973 Camaro. Watch, Enjoy & Share!