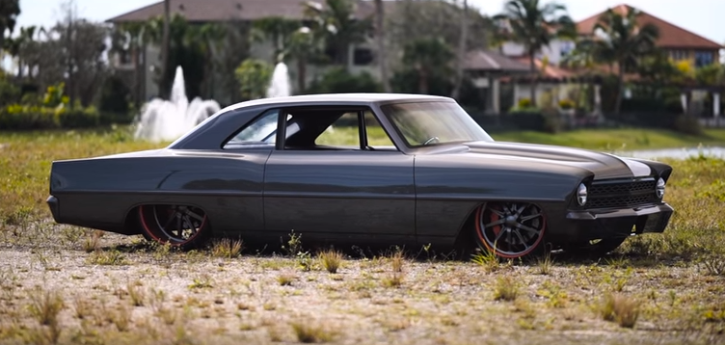 What's New on Steve Tonari's 1967 Nova?
I am sure all the hard core Chevy enthusiasts recognize this one of a kind custom built 1967 Chevrolet Nova, which not only turns heads on the streets of Florida, but also won the prestige Good Guys Street Machine of the Year award in 2014.

There is no doubt the guys at the Miranda Built shop have done an incredible overall custom job on Steve Tonari's 1967 Chevrolet Nova. The body is insane, the interior is totally off the hook, the Twin Turbocharged 355 Nascar engine is detailed to perfection and now the 1967 Nova rides on e-Level by Accu Air Suspension.
Check out the video and let us know how do you like the new upgrade. Watch, Enjoy & Share!
Also on Hot Cars: The 1967 Chevrolet Nova 2.0 Concept in Details