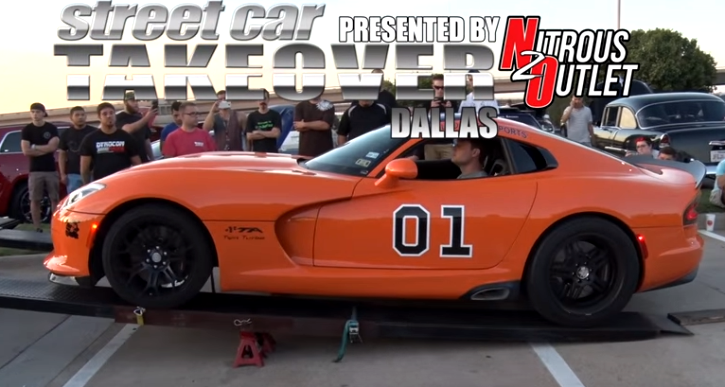 Gen 5 Viper V10 Dressed Like General Lee!
This Twin Turbocharged Dodge Viper beast is a result of the collaboration between Calvo Motorsports and Powerhouse Racing. With great skills, awesome set up and a lot of passion these guys have managed to squeeze 900 horses out of the V10 motor.
Sporting a Motec M150 ECU and a pair of 3794 turbochargers this Gen 5 Dodge Viper exceeds the stock version with 255hp running on 11 pounds of boost and showed off its capabilities during the Street car Takeover drag racing event in Dallas, Texas.
See this General Lee tribute Dodge Viper filmed by 1320video in action. Watch, Enjoy & Share!