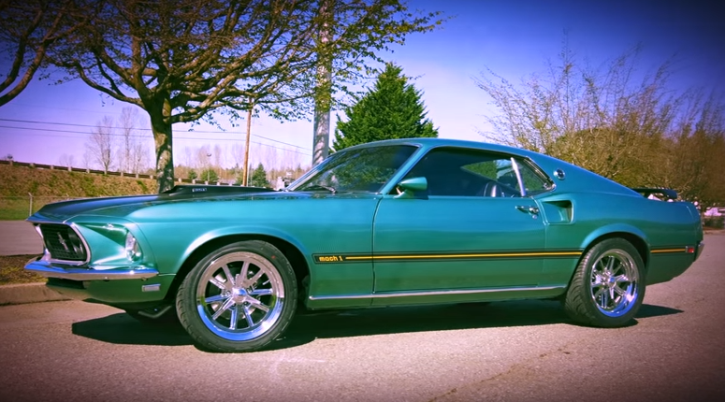 1969 Ford Mustang – as Clean as it Gets!
As the classic Mustangs are getting more valuable each year we are witnessing a variety of custom builds and restomods at every car show or auction. What we have here is a super clean 1969 Mustang Mach 1 resto job, which will make every Ford enthusiast's heart skip a beat.
The immaculate body is coated in slick Silver Jade, set on Shelby style wheels and impress with beautiful stance. Under the hood sits a well massaged high performing 351 V8 motor that will easily make the rear wheels of this muscle car leave marks on the asphalt.
Check out this cool video filmed by Motorosity. Watch, Enjoy & Share!
A Must See on Hot Cars: Killer 1969 Ford Mustang 428 by Kult Cars