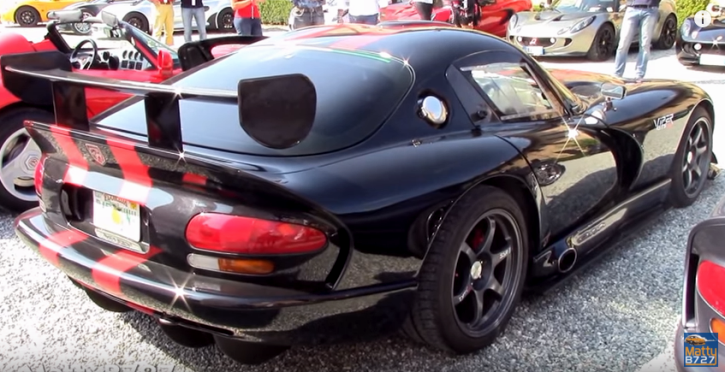 Highly Modified Dodge Vipers in Action!
Here is a short, but very cool video filmed by American sports car enthusiast during the Cars & Coffee event in Torino, Italy.
You will get to see a few high revving Dodge Vipers (GTS, GTS-R, RT 10) packed with various mods making the crowd go wild with their killer engine voices and awesome burnouts.
Check out the video and don't forget to smack the share button below.
Also on Hot Cars: 2016 Dodge Viper American Club Racer Review