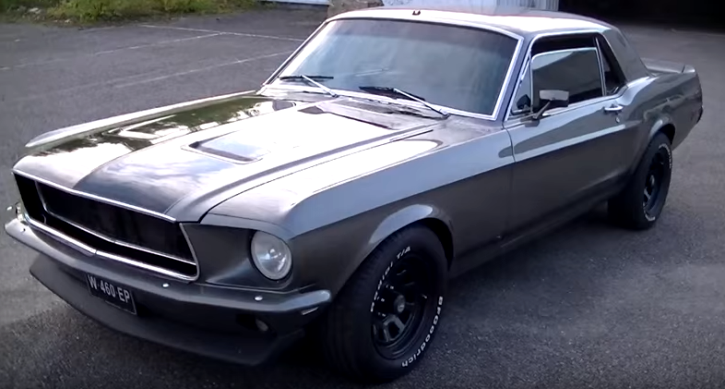 Nasty Looking 1968 Mustang 302 Custom!
From the sharp looking body sprayed with Gun Metal Grey, Black wheels wrapped in White letter tires and nice little custom touches this restomodded 1968 Ford Mustang shows us how a street driven classic Mustangs should look like.
The interior is mostly stock with just a few add-ons to perfectly mix classic style with modern technology. Last but not least the custom built 1968 Mustang packs a well massaged 302 cubic inch V8 motor that confirms we are looking at a real street machine.
Check out the video. Watch, Enjoy & Share!
More on Hot Cars: B-Rod or Custom 1968 Mustang Built for Street Terror