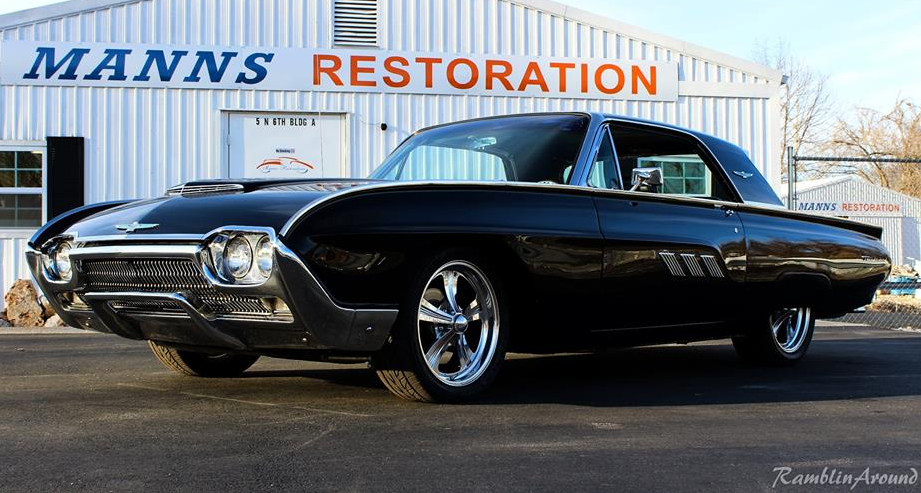 Restomodded Ford Thunderbird "Black Bullet"
Nicely blending vintage style with modern performance this custom built 1963 Ford Thunderbird is truly spectacular. The tremendous body work & paint, upgraded suspension and great choice of wheels make it real hard not to notice this restomodded T-bird at the Manns Restorations shop.
The fully customized interior done by Jarrod Vidacack is quite impressive as well with its Harley Davidson theme and under the hood the 1963 Thunderbird a.k.a "Black Bullet" hides a brand new 5.0 Ford Coyote V8 engine mounted to an overdrive automatic gearbox with 9-inch rear end.
Check out RamblinAround's video to see more. Watch, Enjoy & Share!