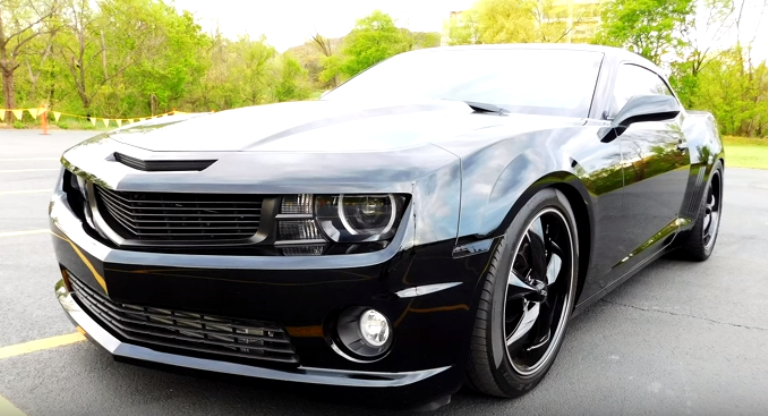 Bad to the Bone Custom Built 2010 Camaro SS!
In doesn't matter whether you like the modern Chevy muscle cars or you are only into classics, this highly modified Gen 5 Camaro Super Sport will blow your mind. All Blacked out, windows tinted sitting on a 20-inch wheels by Foose Design the look of it is clean and mean.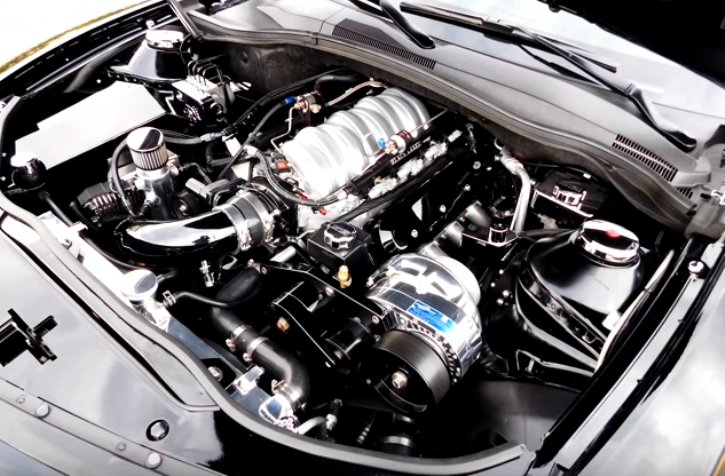 But the "Pure Evil" 2010 Chevrolet Camaro is not all about the killer looks, its heart is under the hood. The original LS3 motor have been forged and F1 Procharged to produce 840 horse power running on 10 pounds of boost. But the story is not ending just yet. There is a Nitrous bottle in the trunk giving it another 100 ponies and soon a new fuel system will be installed to take this custom Camaro SS into the 1000 neighborhood.
Check out Scottie's video to learn all about it. Watch, Enjoy & Share!
Don't Miss on Hot Cars: 1000hp+ Twin Turbo Gen 5 Camaro SS on E85