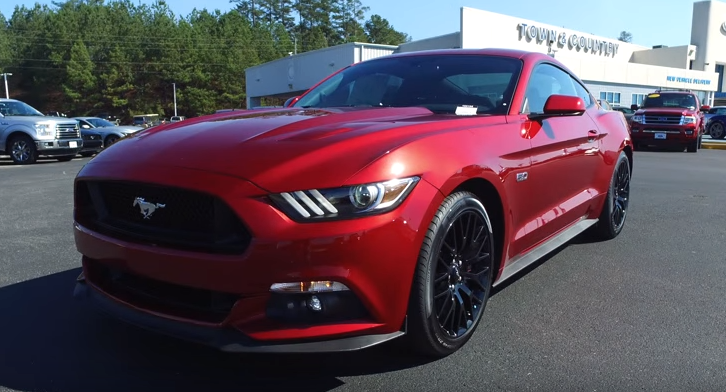 2016 Mustang GT by Town & Country Ford!
The guys at Town & Country Ford have taken a brand new Ruby Red 2016 Mustang GT and customized it all the way around to achieve a killer look, better street performance and squeeze nearly 700 horsepower from the 5.0 V8 motor.
Some of the body mods implemented are the Vaughn Gittin Jr. RTR grill, flat black vinyl stripe, all blacked out chrome and few more nice little custom touches giving the 2016 Mustang GT a way better look plus a Roush Performance fully adjustable suspension lowering the car with about 1.5 inches.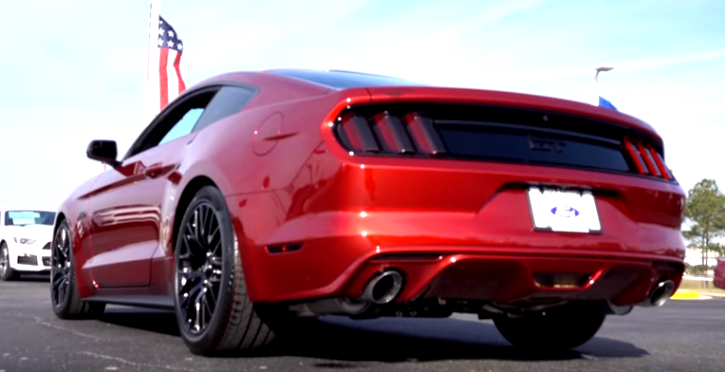 The interior of this modern muscle car has also been customized to complement its color theme with the most noticeable feature being the seats, but the heart of this modified 2016 Ford Mustang is under the hood. The 5.0 V8 engine is equipped with a 2.3 liter TVS supercharger allowing it to kick in nearly 700 horsepower.
Check out the video review for all details. Watch, Enjoy & Share!
Also on Hot Cars: Justin Pawlak's 2016 Ford Mustang Drift Car