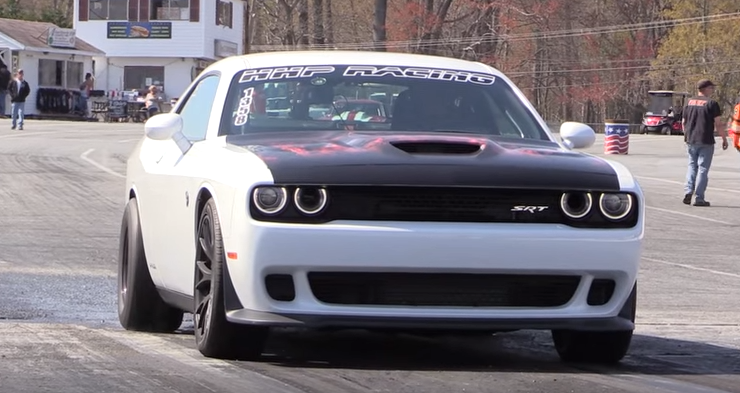 9-Second Challenger Hellcat by HHP!
Despite the heavy weight of the Hellcat Challengers those 707 horsepower Dodge muscle cars started to show up at drag racing events quite often. Here is the High Horse Performance built Challenger Hellcat running mid 9 seconds at 140mph without Nitrous. Pretty sure this beast will brake some records when the guys at HHP Racing start spraying it.
Check out BigKleib34's video and stay tuned for more. Watch, Enjoy & Share!