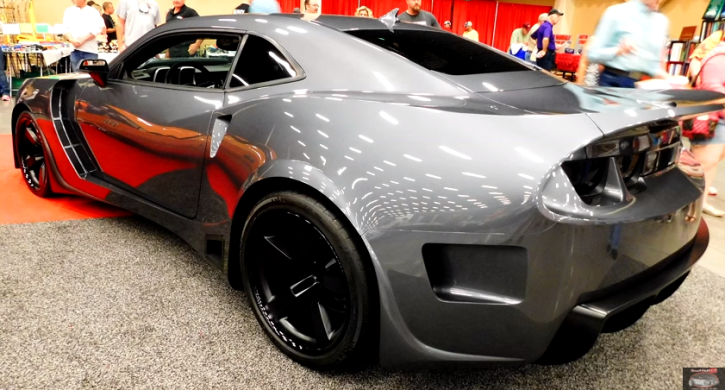 The Most Radical Gen 5 Camaro Custom Build!
The Cambell Camaro Racing Bodies recently unveiled their insane CCR 2010 Camaro wide body edition. You can tell right away that a serious amount of time and money are spent on this killer Chevrolet Camaro and although not everyone will like its supercar appearance, we totally love it.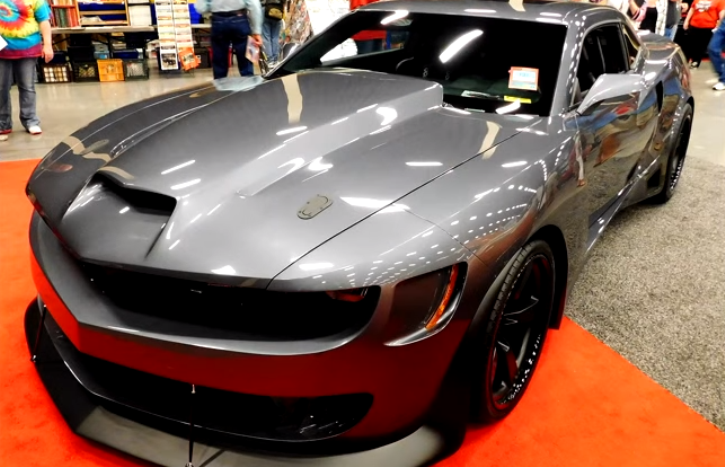 Wearing a CCR wide body kit (11″ wider in the rear & 7-inches in the front), huge Black rims and slick Graphite paint by the Custom Classics Inc. shop this highly modified Gen 5 Camaro is as aggressive as it gets. Inside this beast looks pretty cool also and features Corbeau racing seats & belts, custom roll bar and cool shifter.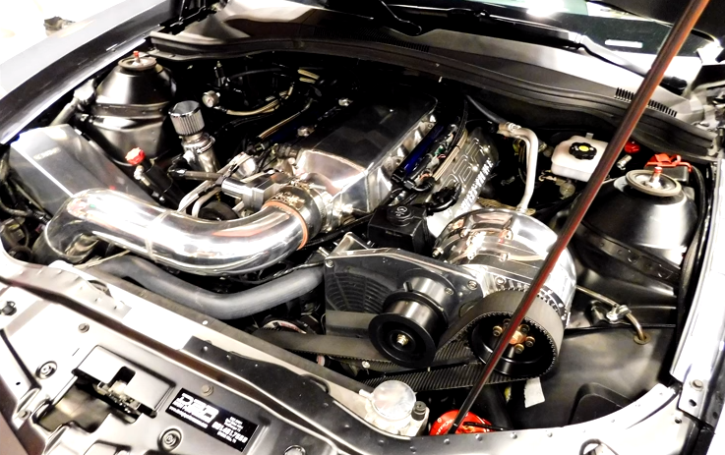 Besides the astonishing visual mods this wide body 2010 Camaro packs tons of performance upgrades like the Eibach coil overs, 9-inch rear end conversion, huge Brembo brakes and awesome custom exhaust coming from the side. Under the hood things are getting even crazier. The 440 Dart LS Block has 12 degree heads, Wilson intake, triple pump fuel system with ID 2000 injectors and F2 procharger to push 1500 horses to the rear wheels.
Check out Scottie's video from Pigeon Forge Rod Run 2016. Watch, Enjoy & Share!
Highly Modified 2010 Camaro SS "Pure Evil"