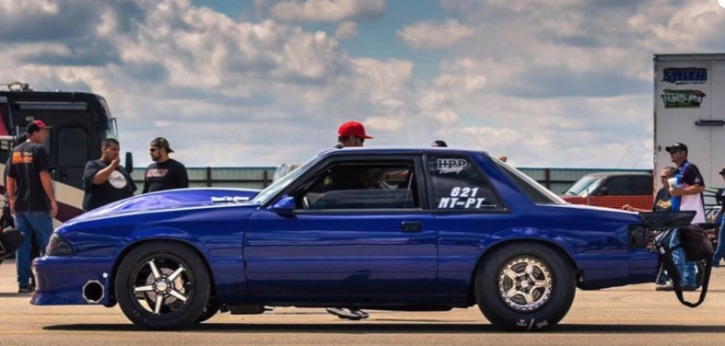 Boosted Ego Mustang Nails It at Ozarks Raceway!
If you been following closely the drag racing videos we feature on Hot Cars, you have already seen the outrageous HPP Racing built Blue Turbocharged Fox Body flying down the race track. Few months later team HPP brings a new version of their Boosted Ego Mustang with entirely new set up.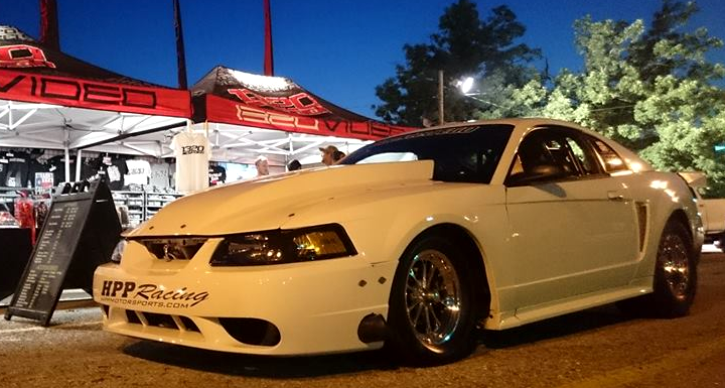 The new Boosted Ego sports a Proline 548 cubic inch Big Block V8 motor equipped with a pair of massive 94mm turbos capable of 3000 horsepower. HPP Racing definitely stepped their game up and totally dominated the Ozarks Raceway Park winning the Small Tire Class at the No Prep No Excuses Knockout with their Twin Turbo Mustang.
Check out the 1320video to see this beast in action. Watch, Enjoy & Share!
More Drag Racing on Hot Cars: Hot Blonde Drives a 1420hp Twin Turbo Mustang