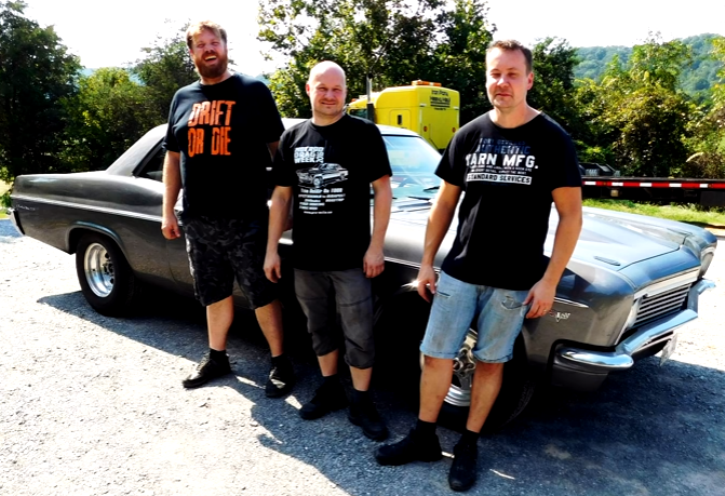 Awesome '66 Chevrolet Bel Air Built in Sweden!
The three dudes on the picture above are the Swedish muscle car enthusiasts responsible for this unique 1966 Chevy Bel Air build, that they shipped to the United States in order to compete at the 2016 Drag Week event. With its stock exterior, 436 Small Block Chevy motor under the hood and a massive turbocharger hidden in the trunk this 1500 horsepower street legal 1966 Chevrolet Bel Air is the definition of a Sleeper car.
Scottie had the chance to film this wicked '66 Chevy before the Swedish trio heads to Drag Week and has also included a monstrous burnout video these guys did in down town Budapest, Hungary, so make sure you watch to the end.
---
You May Also Like the Story of Jimmy Pinsky's Chevrolet Bel Air 350 ZZ6
---