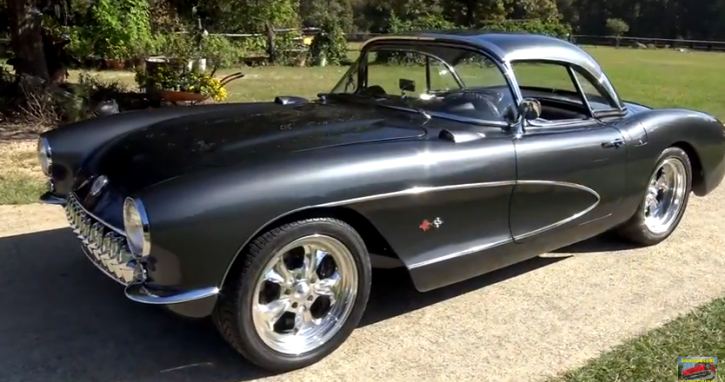 1957 Corvette Built For Show & Go!
Even if you are not into Chevys you will have to admit that the 1st generation Corvettes are some of the most beautiful American cars and your knees go weak when you see a pristine example. This gorgeous custom built 1957 Chevrolet Corvette is one of those classic sports cars that mixes the astonishing style of the 50's with modern performance without losing its authentic look.
Very well executed this restomod 1957 Corvette has a number of performance upgrades and packs a powerful LS2 engine allowing it to behave on the road like a modern sports car. Check out Samspace81's video to see this sexy Corvette all the way around and don't forget to give it a Like!
---
You May Also Like Shawn's 1972 Chevy Nova SS 350 Build
---