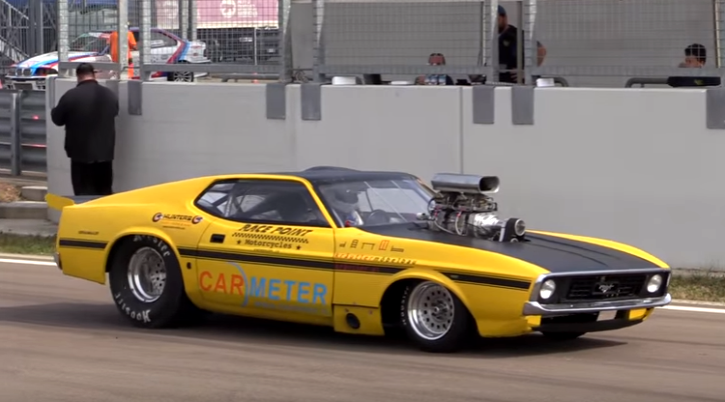 Nasty Mustang Mach 1 by Team Race Point!
This time we will take you to Italy, but of course we will not show you a romantic story or pasta recipe. We will show you one hell of a Ford Mustang drag racing at the Autodromo di Modena. Built by team Race Point this pony sports a Big Block Ford Racing V8 motor with a massive BDS blower to produce 1300 horsepower. Obviously the 1/8 mile race track is way too short for this Blown Mustang Mach 1 to reach its full potential, but I believe you will enjoy the awesome launches.
Check out the video and don't forget to smack the Like!
---
You May Also Like Daniel's Multiple Award Winning 1971 Mustang Mach 1
---