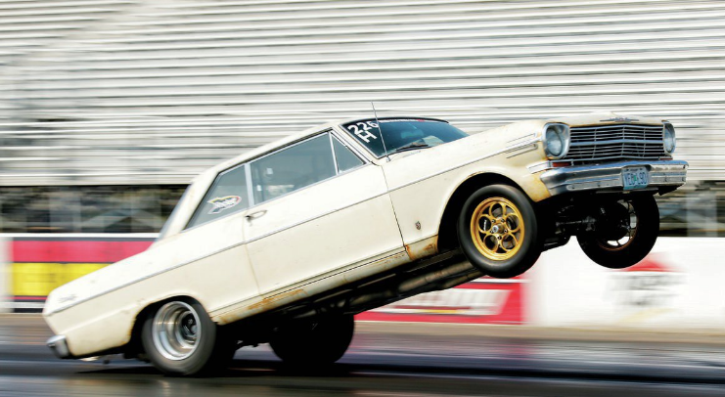 The Crusty Nova Performs Aussie Style Burnout!
Recently we showed you the Twin Turbocharged 1100 horsepower Chevy "Crusty" Nova Sleeper doing some awesome 8-second 1/4 mile passes at Drag Week 2016 while launching with the front wheels in the air. Well this time we will show you the hard core Crusty Nova completely murdering the rear tires with a Christmas tree on the roof. How cool is that?
See the 1100hp Chevrolet Nova's Merry Christmas Burnout and don't forget to smack the SHARE button!