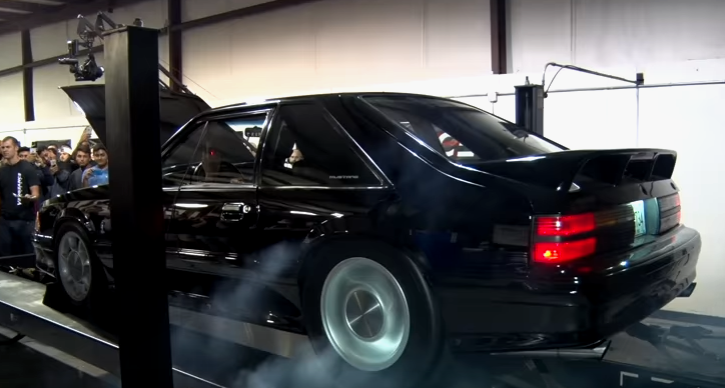 Nasty SB Ford Powered Fox Body Mustang!
When a Black completely stock looking Fox Body Mustang arrived at the Street Car Takeover event in Atlanta no one really noticed it. Later on in turned up that this little Fox is just the perfect sleeper car. Powered by a Small Block Ford V8 motor boosted by a well hidden pair of turbochargers this Fox Body Cobra Mustang showed over 1200 horsepower on the dyno. Although it is capable of a lot more that was totally enough to win the crowd.
Check out the 1320video and see for yourself. Watch, Enjoy & Share!